The Friends of the Constitution have collected 187,000 signatures in just 25 days. A thunderous wake-up call to the politicians in the Bern Corona bubble.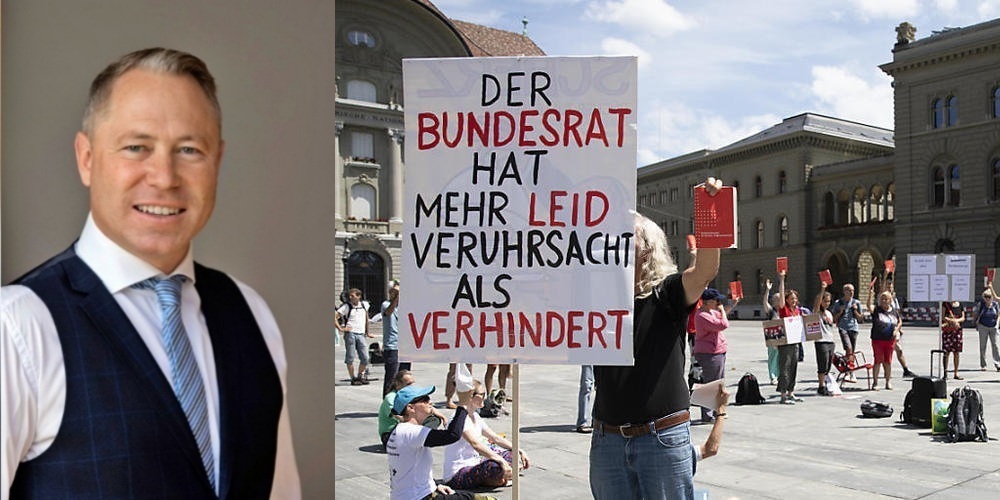 Column by Dr Philipp Gut
When the Friends of the Constitution announced, after the June 13 vote, a second referendum on the Covid Bill they were merely smiled at. There were still three and a half weeks to go before the referendum deadline on July 8. An impossibility, many thought.
You were wrong. And how!
Historic collection success
The Friends of the Constitution have succeeded in gathering the necessary 50,000 signatures.
Fifty thousand?
In the end, there were over 187,000 signatures! A political earthquake.
Rarely in the history of direct democracy in Switzerland has a cause been able to mobilise more people. Especially not in such a short time.
The powerful overflow
Yet the Friends of the Constitution have existed for less than a year. From nowhere, the grassroots movement has catapulted itself onto the political map of Switzerland, beyond the established parties.
It is supported by ordinary people, by citizens like you and me. Its ideas are fundamentally liberal and fundamentally democratic. They stand up for freedom, personal responsibility and fundamental rights. And they fight against the government's authoritarian assumption of power.
When the powerful go into overdrive, the woman and man of the street fight back. Peacefully. With the means of direct democracy.
Enough with the authoritarian behavior!
That is precisely what makes Switzerland's political system so special: In no other country in the world can the population vote on the Corona measures. We can now do so for the second time.
The impressive direct-democratic statement of this referendum is a thunderous wake-up call to the politicians in the Bern Corona bubble. The fact that it takes the commitment of countless citizens to remind the Federal Council and Parliament to respect the fundamental rights guaranteed is shameful.
We can only hope that the politicians take the signal seriously and abandon their authoritarian behaviour. Subito and permanently.
Read the original article here:
https://linth24.ch/articles/76416-dr-gut-direktdemokratisches-erdbeben